Excellence for every student
Welcome to Clark Middle School where the journey of education takes a dynamic and transformative form! We are thrilled to have you as part of our vibrant school community, serving students in grades 6, 7, and 8. With a total of 87 eager learners, we take great pride in fostering an environment where every individual can reach their full potential and emerge as a productive, responsible member of society.

At the Clark Middle School, we understand the significance of these formative years in a student's life, and we are committed to providing a nurturing and stimulating educational experience that sets the stage for a successful future. Our mission is clear: to inspire and empower our students to achieve their best, both academically and personally.

Our school operates on an 8-period school day, offering a diverse range of classes to cater to various interests and talents. Our Wheel class includes a spectrum of exciting subjects such as Art I, Social-emotional learning, FACS (Family and Consumer Sciences), Computers, Spanish, Robotics, Agriculture, Chorus, and Band. We firmly believe that offering these diverse opportunities at the middle school level is essential for shaping well-rounded and engaged individuals who are ready to face the challenges of the 21st century.

Situated within the same building as our high school, we provide a seamless transition for our students, ensuring they continue to receive a comprehensive and consistent education as they advance through their academic journey. In addition to our core academic curriculum, we offer enriching extracurricular activities such as One Act Play, FFA, FCCLA (Family, Career and Community Leaders of America), and a dynamic student council.

As we embark on this exciting academic year, we look forward to collaborating with students, parents, and the wider community to create a learning environment that truly empowers each student to shine. We invite you to explore our website to learn more about our programs, faculty, and the many opportunities available at [Middle School Name]. Together, we will work towards building a brighter and more promising future for our students.
Ms. Heggelund, Middle School Principal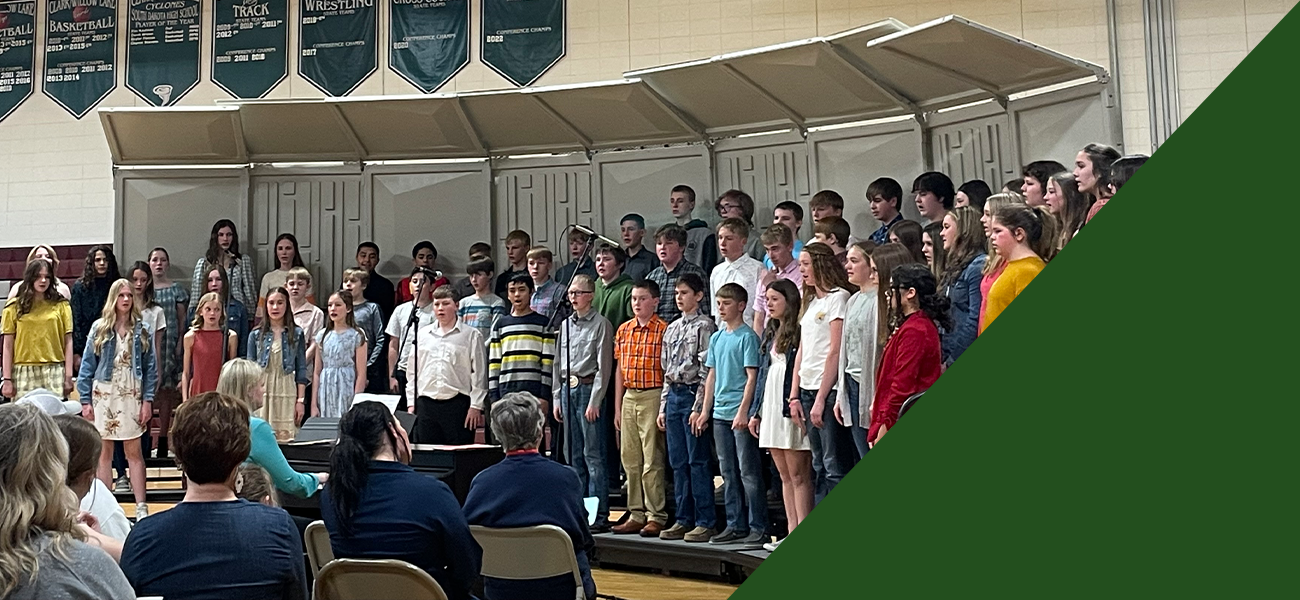 To engage & educate each student academically & socially in order that he or she may reach THEIR potential as a productive member of society.